Henderson's Trusted Local Tablet Repairs Shop
At Dataforge, we believe in providing excellent quality repair services for several devices. No matter what electronic device you use, we will be here to give you a custom solution in minimal time. We are committed to offering excellent components for hardware repair for many electronics such as tablets. We do not use lousy parts to give a temporary fix! You can count on us to offer you top-notch tablet repair services. Our services are not only highly accessible but are also professional. You will be satisfied with our repairs' accuracy and reliability if you seek a high-quality tablet repair service shop in Henderson. You can find a fix for all of your tablet-related issues at our local tablet repairs shop. From excelling at giving tablet screen repair services to hardware replacements, we are the best at what we do. Look at our comprehensive services here and get in touch with us today!
Check on your ticket status in our free online portal!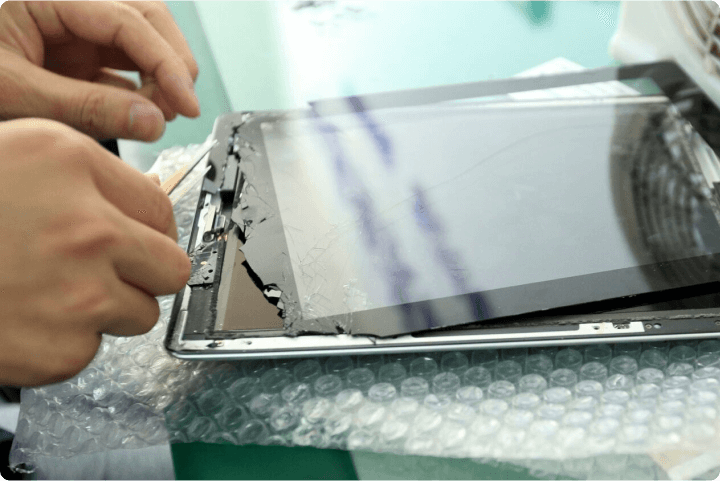 We Can Make Your Tablet Work Perfectly Again
At Dataforge, we provide customized solutions for our clients seeking tablet repair services. We have ideal solutions readily available for you whether you need hardware or software repair. You can rely on the skills and expertise of our technicians to cater to your needs. About 99% of the time, we can fix an ailing tablet in hours! Some repairs take longer than others; however, no repair goes unfixed! We make sure that our tablet repair shop will be your go-to repair center by fixing your tablet in minimal time. No matter what issue you are facing, we have the skills and experience to make it work well again. We are committed to serving our customers with Henderson's finest tablet repair services. We strive to ensure our customers can rest assured when their ailing device reaches our experts. If you have been looking for excellent tablet repair in Henderson, contact us to book an appointment today!